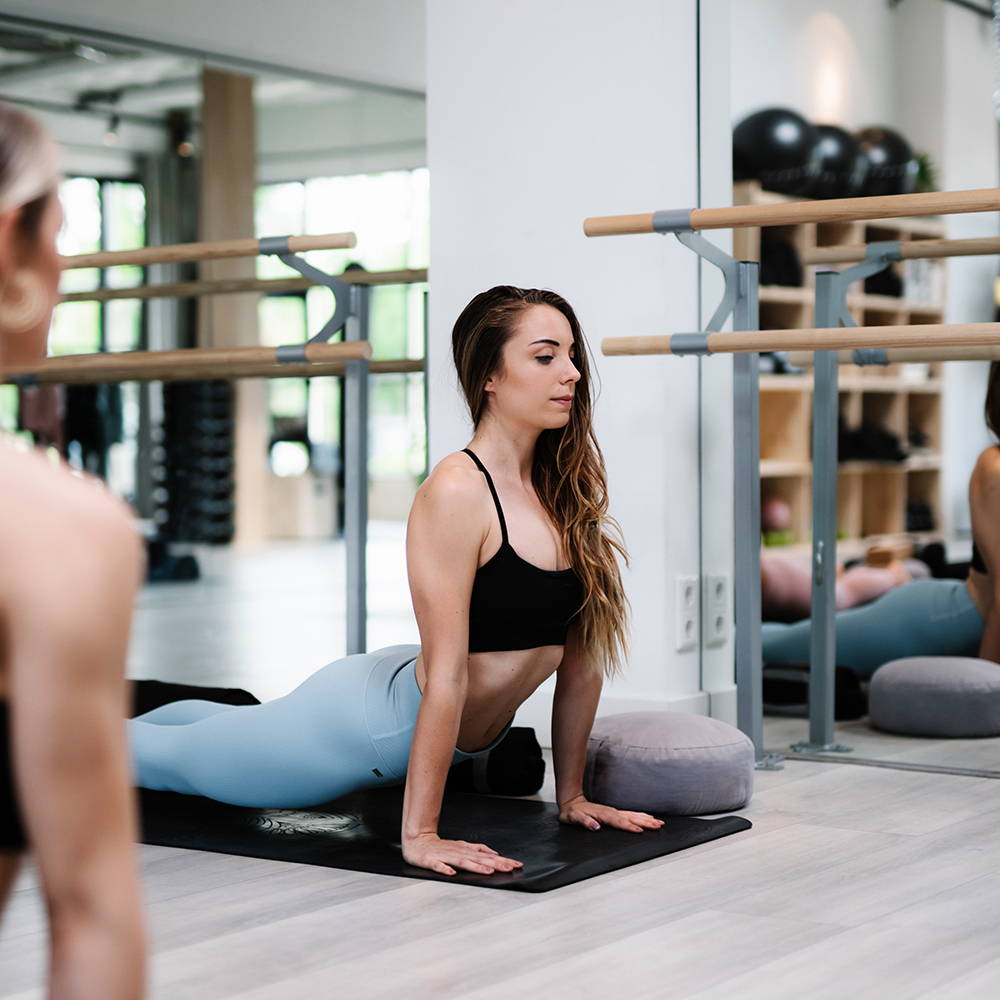 RELAX & RELOAD
Relaxation is at least as important as effort. Relax and Reload is therefore all about recovery, relaxation and charging. In addition, the lesson is also very suitable if you want to work on flexibility, mobility, better circulation or sleep quality.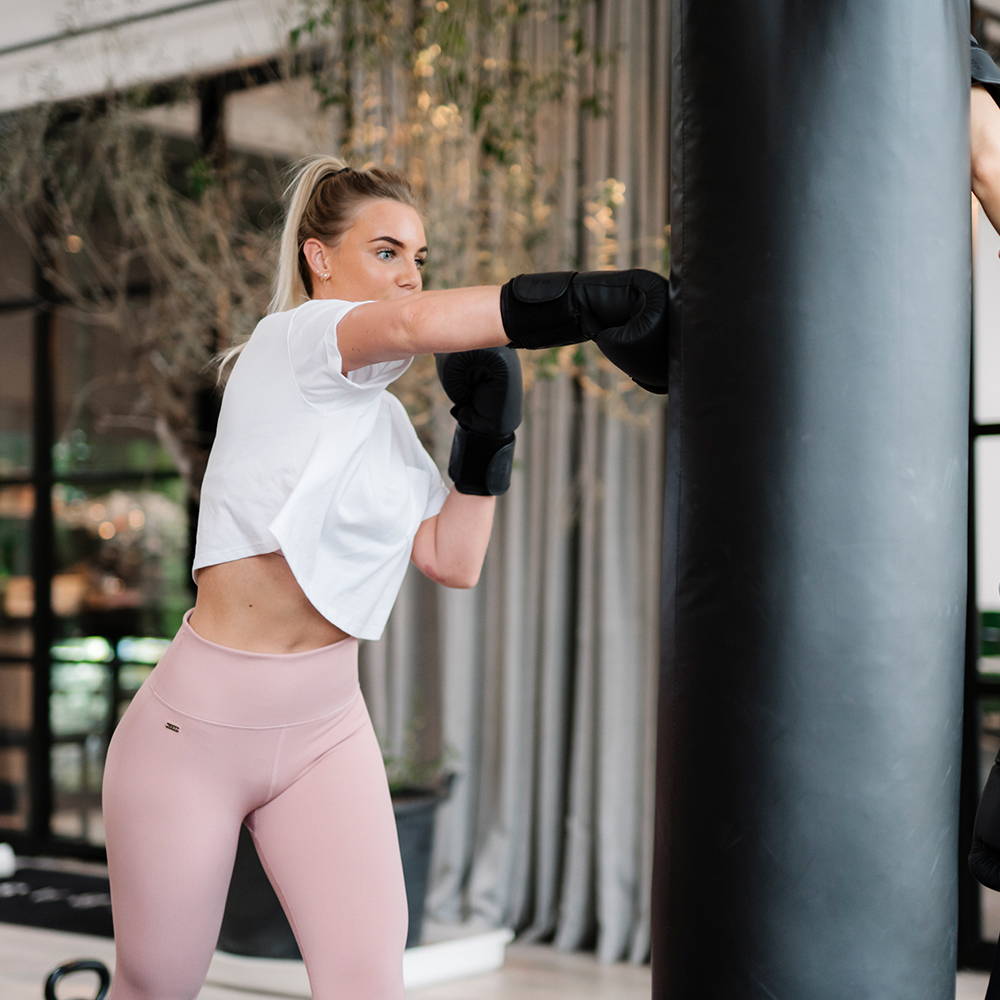 FIITBOXING

Combinations of kicking and punching techniques on the bag are alternated with squats, push-ups and other workout exercises to work on that muscle building at the same time.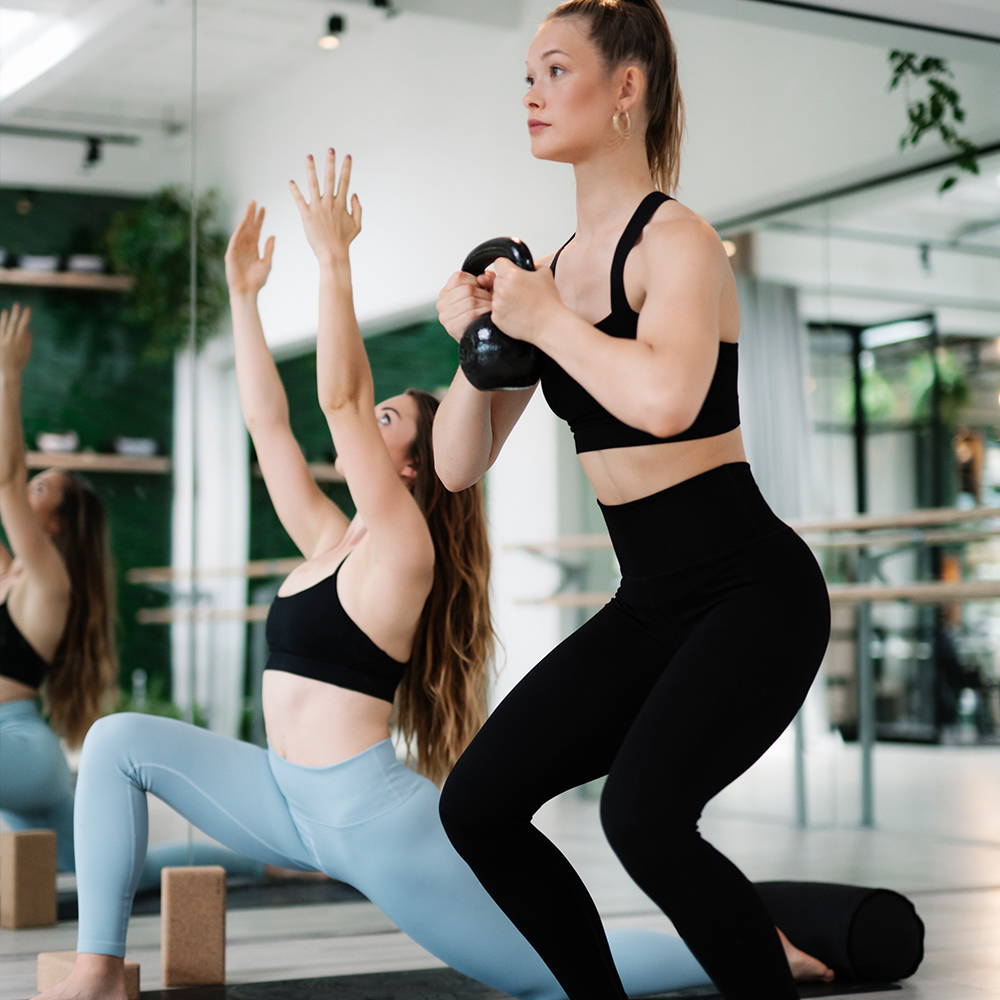 SCULTP & STRETCH
A lesson where people mainly work with their own body weight and resistance bands.
Combined with breathing and flexibility exercises. Many pulses and repetitions, inspired by pilates.
A perfect mix to sculpt and stretch your body.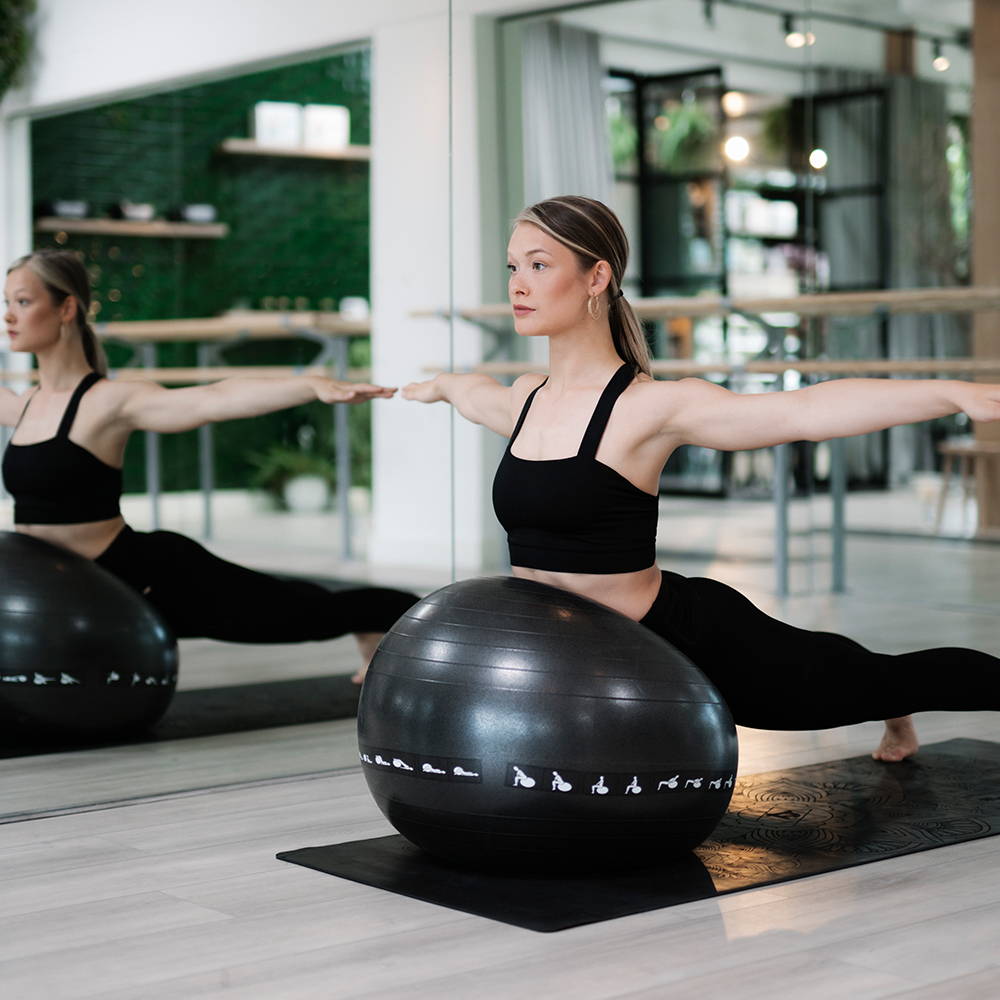 PILATES
A training that requires attention, stability, coordination and breathing. Pilates is an effective workout with many benefits, such as better body awareness,balance, coordination, strength and flexibility.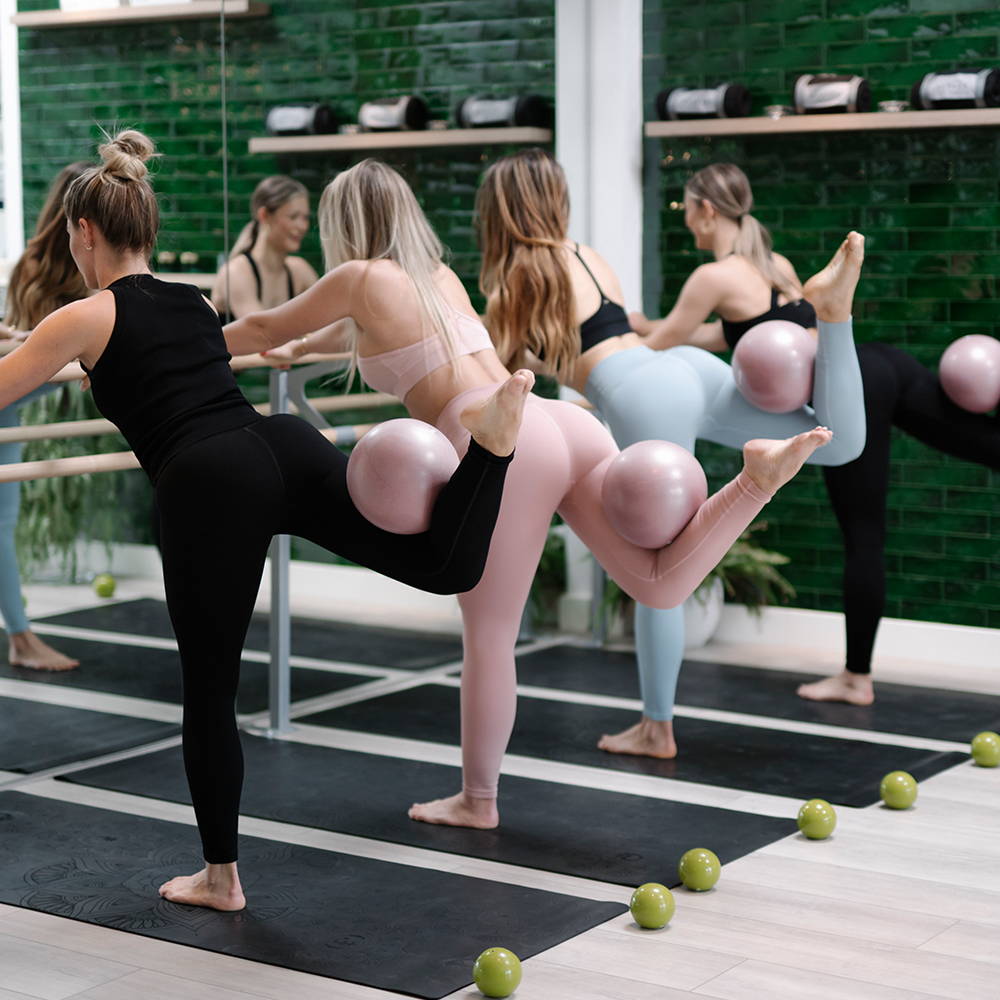 BARRE
The newest fitness workout that is conquering the world at a rapid pace. The dance workout is suitable for young and old, trained or untrained. And you don't need a ballet background for it!

WAKE UP FLOW
Kickstart your day with our yoga practice. We will start with a meditation before we move through a gentle flow to warm up, stretch the entire body and boost your mood. Afterwards you will feel energized, focused and relaxed.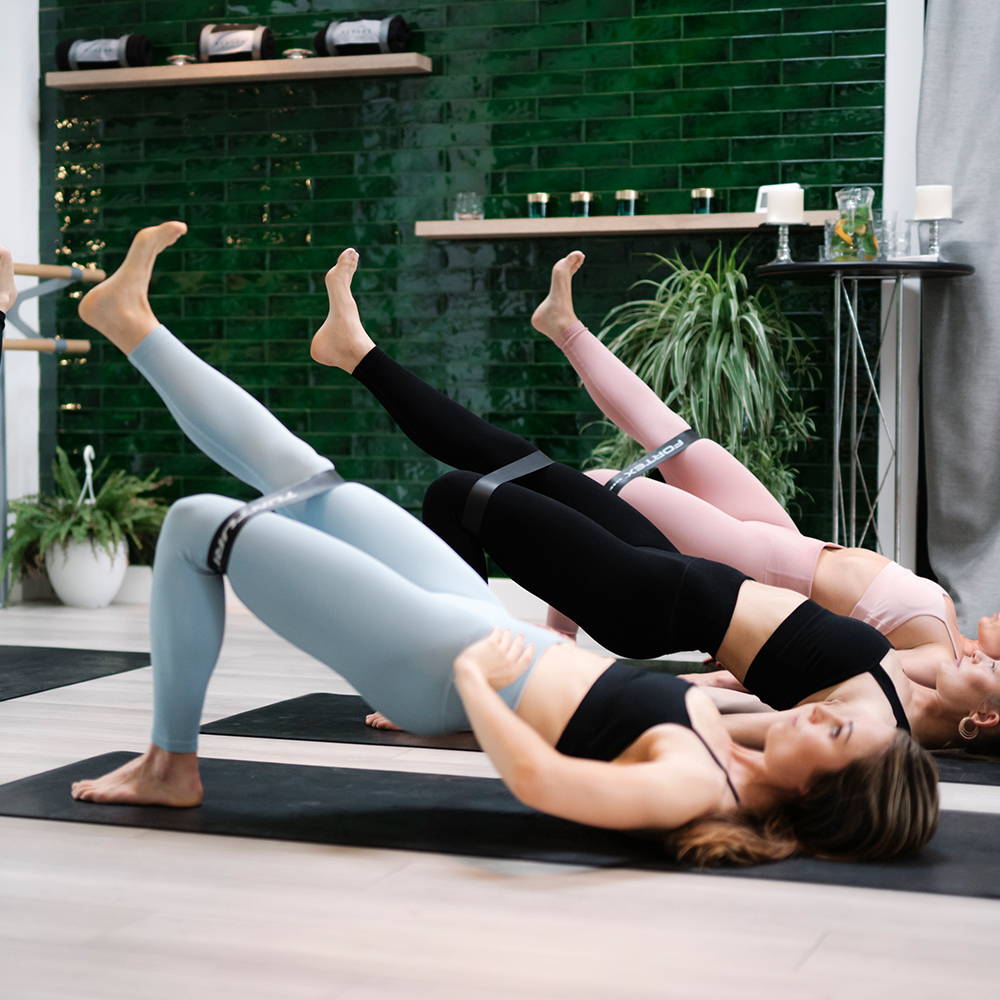 BBB
BBB (in dutch) means Belly, Legs and Butt! You train all of these 'zones' in just one hour with the help of cardio and strength exercises. The glutes, legs and belly are for most of us something we would like to see tighter and more muscular.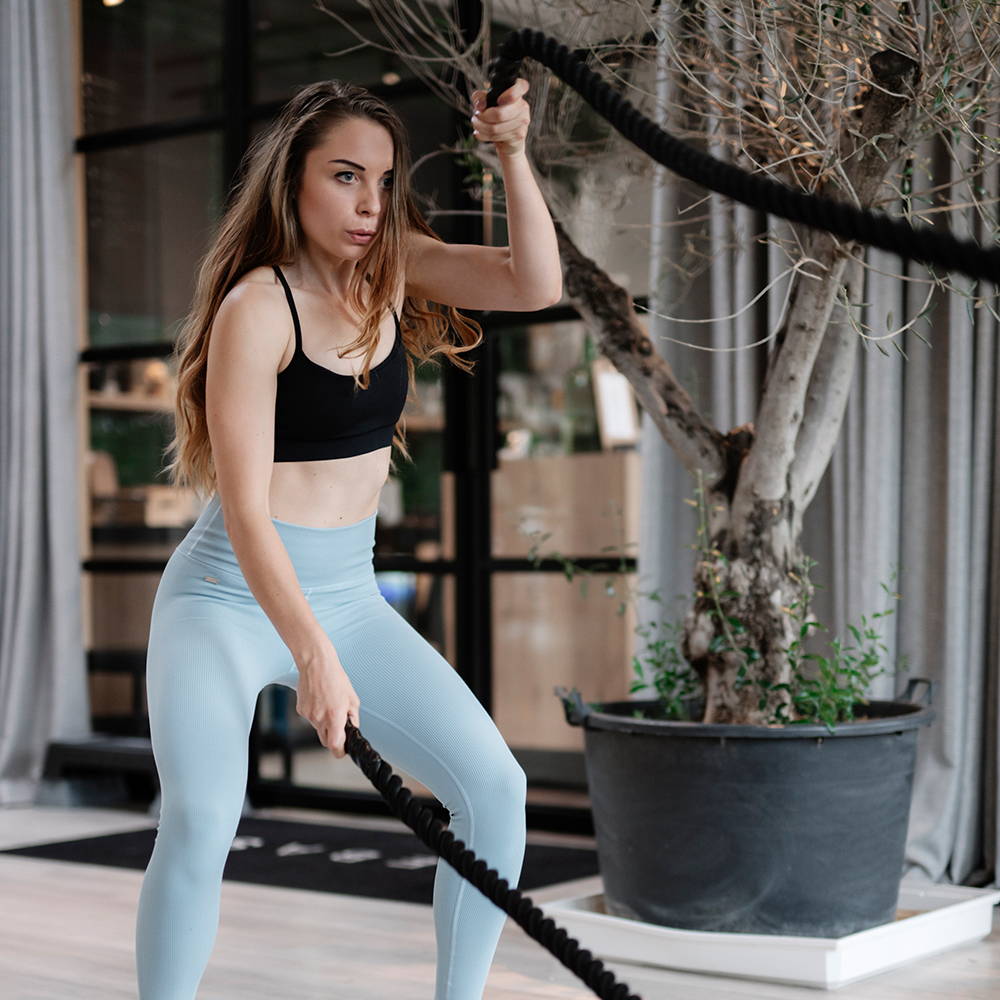 HIIT
During this 30-minute high intensity interval training you will do explosive cardio exercises to get your heart rate up, combined with slow low intensity movements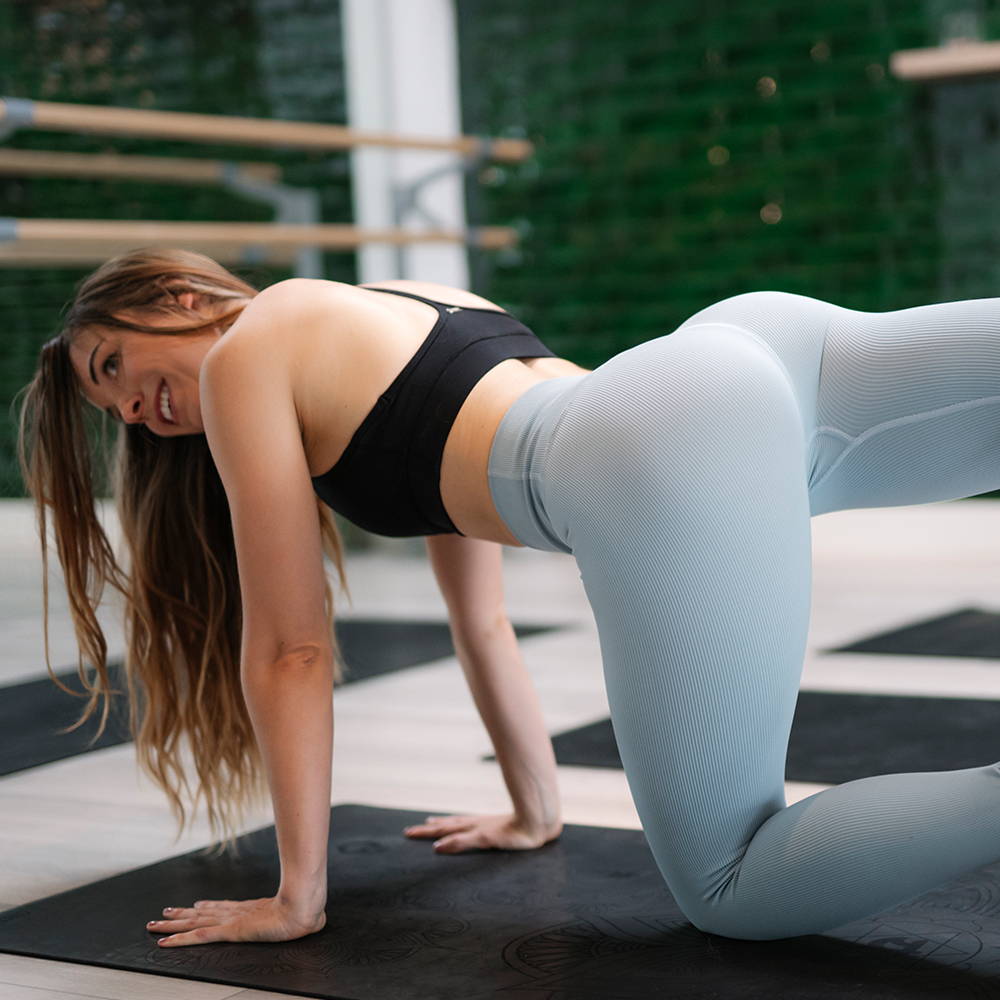 BOOTYBOOSTER
During the Bootybooster we focus specifically on the GLUTES. During this 50-minute High Intensity Workout, we work on shaping and lifting the GLUTES and BURN SOME calories!

FULLBODY CIRCUIT
A High Intensity full-body workout of 50 MIN. In the form of a varied circuit, different muscle groups are trained throughout the body.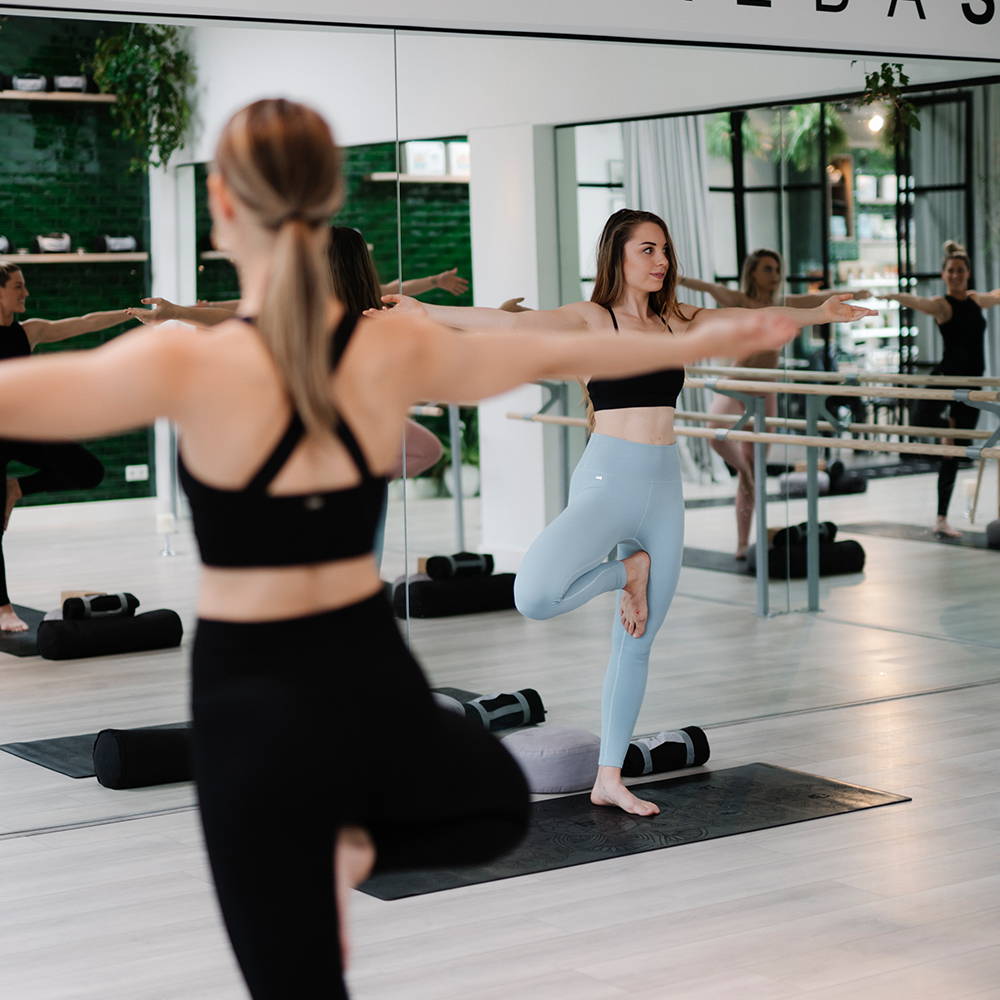 YIN YANG YOGA
A lesson in which you are bothphysically challenged and completely relaxed. A yin yang yoga class focuses on relaxing and strengtheningconnective tissue and joints.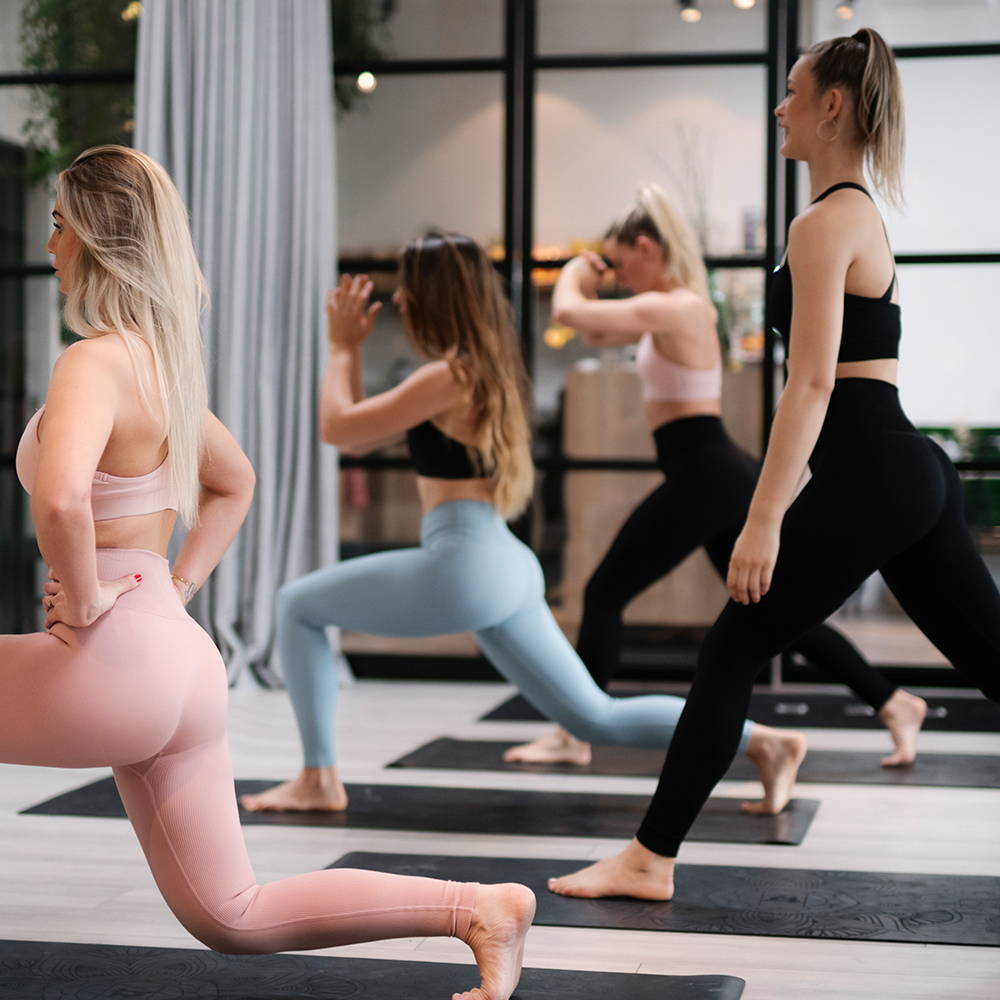 SHAPE & TONE
A 50-minute high intensity training for strengthening, shaping and toning your total body. Be prepared to get your heart rate up and to feel that burn!